Subcontracting production
Modern CNC production
The demands of the furniture industry are characterised by ever rapidly changing trends. Product and design cycles change at a pace that poses a great challenge to your speed and product range. This can be solved by the use of state-of-the-art CNC machining centres combined with maximum precision.
Our trained specialists, a sophisticated production concept and ongoing investment in computer-aided technology offer maximum production security, short response times and flexibility even when models are updated quickly.
Unlimited range of profiles
No matter which items of furniture you need, our optimized production facilitates your designs and productivity. As a contract manufacturer, we also produce cut-to-size panels, which is sufficient for some customers, although we specialise in the production of profiles made of MDF wood and decoration of these profiles with over 100 designs of differing qualities, which we constantly have in stock. Our own in-house tool production for profile cutters ensures short response times, for instance for making samples for trade fairs and subsequent realisation of your production series. This is how we have made more than 12,000 different profiles over the past 60 years. We make different profiles on several production lines with daily capacities of up to 4,000 rm per model and line. For this, we prepare several tons of raw panels in our cutting facility each day, which we constantly keep in stock. Mitre saws, CNC drilling and milling as well as edge sizing by machine or by hand, result in profiles of consistent quality "Made in Germany".
Our own extrusion lines produce for you plastic profiles as well as decorative trim or guide rails, rounding off our overall range of profiles. We can also laminate and customise plastic mouldings with patterns or self-adhesive strips in large quantities.
Seamless surface finishing for various price categories
Market and consumption cycles are constantly getting faster in the furniture industry, too. This means that you, as a furniture manufacturer, often face the challenge of balancing an ever-increasing diversity of products at a low price and thus at lower quality, too. Surface finishing with paper or high-gloss décor patterns and even structured surfaces thus play a major role, accounting for a market share of approx. 70% of the entire furniture market. To make a mass-produced product a quality product nevertheless, you can count on over 60 qualified employees, good production planning and regular quality audits to allow you to concentrate on your design and sales & marketing activities.
We are pleased to still be able to produce high quality solid wooden furniture for you, in addition to the short-lived consumer trends. Your components are finished on a varnishing line with a UV drying channel and several varnishing booths covering a total of 1500 m², before which we can also prepare them for you, if necessary. Surface grinders augment the necessary manual work here.
The popularity of surface-milled structures, to enhance the atmosphere of rooms with the interplay of light and shadow in three dimensional surface design, has risen sharply in the exclusive segment in recent years. Please don't hesitate to get in touch with us if you would like to know more. We are also happy to assist interior decorators, designers, and property developers with information and samples straight from the horse's mouth.
The topic of invisible security code markings is also increasingly vital for brand name products in the furniture industry and falls into this category. In addition to surface decoration, we can also mark your products with approx. 20 different types of forgery-proof marking, in order to avoid the negative impact of sales lost and design infringements due to counterfeiting and imitations. This is top secret, of course, so we can only provide further details on this to you after you have completed a security check.
Mass production in hand-made quality
A lot of furniture elements can be made in large numbers and in a short space of time. Apart from the good feeling your customer gets when unpacking your products, it is often the tiny details that are decisive. Perfection, especially in the finishing touches – for example when decorating the curves of a handle hole in a drawer or the fitting precision of LED strips – as well as deliberately choosing material qualities that demonstrate the high quality of your products and definitely responsible for the image you have. You are in safe hands with us. Our employees have the keen eye that you are looking for. We definitely pay attention to consistent high quality.
With the carpenter's heart
Making furniture elements for you as a contract manufacturer is what we are really passionate about – and our company is now in its 4th generation. For decades we have been distinguished by high quality, craftsmanship, modern equipment and a love for an optimum work flow, right through to the final delivery of your goods, with little monitoring required and minimal potential for complaints.
Despite having over 100 years of tradition, we have stayed young and dynamic when it comes to turning your wishes into reality competitively and in a contemporary way, time and time again. This is highly valued by our customers and we are very grateful for the trust that you have placed in us over the years and for the outstanding cooperation with your orders, large or small.
Assembly and customisation
The fast and precise production is followed by a team that is trained to have an eye for detail and performs the work more conscientiously and more precisely than any machine can. There are front sides to be decorated, indirect illumination to be integrated into wardrobe frames, parts to be joined and lots more besides. We greatly appreciate our employees' many practical tricks and tips, as do our customers, because brand owners want the security that we offer then as an extra service.
Raw material and on-demand storage
Time is money. Working fast is achieved by far-sighted planning and by having reliable suppliers of raw materials. Production runs smoothly if the material meets consistent quality standards and is in stock. That's why we attach great importance to our stock keeping, in the interests of our customers. The main focus is on our raw material storage and pattern stocks. You're not interested? Well, then we're sure you'll be interested in our possibility to have your serial products prefabricated and put into storage until they are called for.
Deliveries tailored to suit the end customer
To deliver furniture elements it is necessary for everything to be just right up until the finished product is erected at the end customer. Every item along with every information flyer needs to be packed in the right place. For example, your products may need to be packaged with additional protection of the edges or polystyrene inserts may need to stuck into the shipping box. The freight safety needs to be tested and be granted approval with the customer. Then everything runs as agreed. Each fitting bag, every angle, each furniture element has its foreseen place in the cardboard box provided. The product is ready-packed and ready for shipment. Now we put your logistics requirements into practice. "Just-in-time production" relieves you of the familiar worries about delivery and warehousing. Just get in touch with us to discuss the handling package that is right for you, with lead times of 1 – 6 days.
Packaging and "just in time"
But we can do more than that: The next step up from just-in-time services. We call it "fulfilment service". This sophisticated logistics service that we offer you already integrates the customer call tag and the loading sequence for their handling terminal upon entering the production area. Everything is already there before production begins: addresses, bar codes, list of contents, etc. This means that it is already clear, which pallet with which individual packages will arrive at your – or your customer's – premises in which order in a couple of days time, even before the rough cut.
No matter whether your orders need single-use pallets, Euro pallets or individualised special pallets, which can be used several times in the logistics circuit in accordance with the KANBAN system, we also provide a seamless modern shipping logistics system for you, in addition to all the other aspects of production of your furniture elements. Having our own fleet of vehicles makes it possible for us to be flexible and, if necessary, independent of freight forwarders. Agility that has often paid off in the past.
Looking for a wood furniture and products manufacturer with fulfillment services for your idea?
Whether for mass production or exclusive small series, whether furniture elements, decorations, packaging or anything else made of wood, please contact us, we will be happy to meet your challenge.
Quality, craftsmanship, modern technology and a love of optimal workflow right through to the delivery of your goods, including to the end customer with minimal control effort and minimal potential for complaints on your part, have been our hallmarks for decades.
We help you to realize your ideas, optimize your plans, manufacture your wood ideas with surface treatment, assemble and assemble for you, take over the shipping optimization and logistics and can deliver piece goods as well as end customer oriented.
For more information contact daniela.kirchler@konrad-holztechnik.de
(Here you can see a few reference products from our wood technology, which we manufacture on behalf of the Berlin start up company OBJECTS OUR DAYS).
Gustav Konrad GmbH & Co. KG
Riederner Straße 1
63928 Eichenbühl-Pfohlbach
Germany
Tobias Konrad
Plant management / Executive Board
Manuel Kirchler
Oberflächentechnik Lack
Steffen Konrad
Purchase / Sale / Executive Board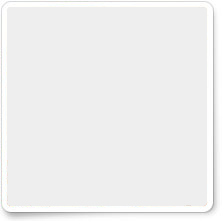 Franziska Almeida
Purchase / Sale / Customer service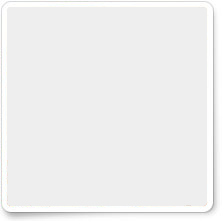 Janina Heinbücher
Purchasing / Accounts Payable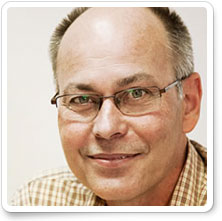 Wolfgang Götz
Disposition shipping
Full-time job offer: Trained carpenter for the CNC area in two-shift operation
As a renowned company in high-quality furniture construction, we are looking for reinforcements at our CNC wood processing centers.
Are you an ambitious carpenter or woodworker and can you imagine working with us on a CNC machine in 2-shift operation?
We would also be happy to train you if you have a similar or different qualification.
Your tasks will include in particular:
the manufacture of wooden parts according to drawings in small series, individual pieces,
Adjustment of the tools
monitoring tool wear
Measure and check the manufactured parts and carry out the tool change
Eliminate faults and, if necessary, repair them. Pass on, document and correct rework and rejects
Your profile:
Independent and conscientious work according to drawings and instructions
Sense of responsibility and ability to work in a team
Enjoy working with modern technology
High willingness and ability to learn
We offer:
If interested, a

4-day week

at a

35h / week

Monthly

tax-free benefit in kind

Interesting and varied tasks in a future-oriented company with short decision-making processes.
Careful induction and personal development.
Performance-related pay and a pleasant working atmosphere.
A secure job.
Employment period as of now!
The source of good furniture elements.
Gustav Konrad GmbH & Co. KG
Riederner Straße 1
63928 Eichenbühl-Pfohlbach
phone +49 (0) 93 78 / 97 10-0
Fax +49 (0) 93 78 / 97 10-44
kontakt@konrad-holztechnik.de
We are your partner
For cost, production and shipping process optimization
Profile production & furniture elements
For bedrooms, hotel rooms, kitchens or office furniture made of solid wood, MDF, particleboard or plywood:
Furniture fronts, Panels, Wardrobe doors, Bed head and footboards, Bed side sections, Bed posts, Bed supports, Slatted base frames, Small furniture parts, Dresser doors, Top panels, Drawer front panels, Shelves, Decorative trim, Doubling trim, Cornice profiles, Handle strips, Guide rails (*), Stop bars (*), Decorative trim (*)
(*) Plastic
Logistics partners
To ensure secure, on-schedule execution of your entire logistics process, even for large volume loads with a zero-complaint system packaging to ensure you optimum planning flexibility and control:
Assembly, Customisation, Large raw material stock, Large pattern stock, On-demand prefabrication, Supplier on-demand service of construction, mirror and light components, Packaging, Dispatch optimization, Consumer-oriented pallets or piece goods delivery
Surface finishing
for mass production and exclusive small production runs:
– Over 500 décor patterns in stock
– Modern surface grinders and varnishing machines